Six ideas for eco-friendly side hustles
Disclosure: This post contains affiliate links. That means that if you click on the link and then decide to buy the product, I will receive a percentage of the sale at no extra cost to you. My blog is about saving money and sustainability, so I only mention products that I personally use and find valuable.
For me sustainability and financial independence go hand in hand.
It's clear how you can stick to sustainable principles when it comes to saving and spending money. However there can be clashes when it comes to earning money.
Take my day job, for example. I sometimes travel for business, even if it is possible to do the meeting remotely. In my personal life however we haven't had a holiday involving air travel for five years.
When I started building additional income streams it was really important to me that they were environmentally sustainable. That means – for me – that they either promote more sustainable ways of living or are delivered through greener services.
Here are just some of the ways that you can also earn some extra money while also supporting the circular economy. See below for some eco-friendly side hustle ideas:
Start a sustainable/sustainability blog
For me, running this blog is my main side hustle, in terms of the time I spend on it. Of course, sustainability is one of the key themes in the blog. By sharing what I've learnt about ways to save money (that also reduce carbon impact) or how to invest in a "greener" way, I hope that I can help other people to live a more eco-friendly lifestyle.
I also limit the negative impact this blog could have by having chosen a hosting provider which uses renewable energy to power its servers – Green Geeks (affiliate link).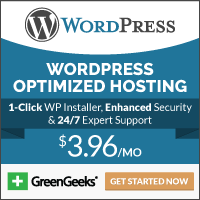 If you are also thinking of starting a blog, or changing providers, I heartily recommend them. They are affordable and have excellent customer service (someone is at the end of the chat line 24 hours a day).
Writing impact analyses for Impaakt
Impaakt run a free certification scheme that can equip you to earn around 30 euros per article writing short summaries of how major corporations are working towards the Sustainable Development Goals. The work is quite academic. You do need to do quite a bit of research and reference your sources, so suits people with writing experience. As well as being quite well paid, the advantage of this little earner is that the process will probably teach you a lot about the field, which could be valuable in itself if this is an area you do or would like to work in.
Upcycling secondhand furniture
If you are looking for something more hands-on, try upcylcing. Sourcing unwanted pieces of furniture and repurposing them can keep things out of landfill and making you a little profit. Even if you don't have the skills already you can learn. There are many organisations which offer workshops on this (and there's always You Tube!). I live in Edinburgh, UK and The Remakery here runs courses on making, mending and upcycling. If you do have the skills, consider running your own workshops as well or creating your own You Tube channel.
Setting up a tool library
If your local area doesn't already have a tool library then you could think about setting one up. Our local one works as a membership service where you pay a certain amount for a year (it's about £30). Whenever you need tools you can reserve them to pick up a few days later (and keep for about a week).
To set one up you would need some space to store the tools, a website and quite a bit of time for admin. It's a labour of love, but could be a great way to create a community of like-minded individuals.
Making face masks from old clothing
Making face masks from old clothing or sustainably sourced fabric creates an alternative for disposable or fast fashion face masks. Even where a disposable mask is preferable, for example, where it gives an extra level of protection, then having a fabric mask on top can prolong the life of the disposable mask (I've heard, but I'm not a doctor!).
Setting up an Etsy shop does not cost anything. If you are making small items like masks you may not need much storage space either. I know that some people feel uncomfortable making a profit during the pandemic. However, I think if you charge a fair price and make people feel better about wearing a mask then it can only be a good thing.
Selling secondhand books
People seem to be going crazy for Amazon FBA (Fulfilled By Amazon). One of the most popular types of items to sell is books, because of the small storage space they take up. It does feel a bit wrong to include an idea that involves Amazon in an article about sustainability. However, it's included on the basis that if you can make it easier for someone to buy a book secondhand then the trees will thank you. Books aren't even recyclable (the glue used to bind them means they need to go into landfill).
So that's my round up of side hustle ideas for eco-worriers. For me, side hustles aren't just about making extra money. They are about exploring your passions, linking in with like-minded people and learning new things.
I hope that at least one of these ideas is helpful to somebody else. I'd also love to hear your ideas – I'm always on the look out for a new project!