Disclosure: This post contains affiliate links. That means that if you click on the link and then decide to buy the product, I will receive a percentage of the sale at no extra cost to you. My blog is about saving money and sustainability, so I only mention products that I personally use and find valuable.
Jillian Johnsrud from Everyday Courage talks about "growing the gap" as being a key foundation for building wealth. This means increasing the difference between your income and outgoings and investing (or saving) the difference.
This may seem beyond obvious but I find the concept very helpful as it reminds me to think about both earning and saving, and that it's an ongoing journey. I've found this to be so true: just when I think I've found every way to save on my main outgoings, I find a new cost I can eliminate or a way of bringing in some extra money that I hadn't thought of before.
One of the things that I really appreciate about conscious spending and working towards financial independence is that a lot of the choices you make will naturally also have a lower carbon footprint than the consumerist alternatives.
I've compiled of my favourite easy ways to save – or earn – so that you can have more money to put towards your goals, whether that's paying off debt, investing or buying more plants (or whatever is important to you!). I'm grouped them into themes:
Reducing food costs and waste
Buy only what you need. A meal plan will help with this, but so will keeping ingredient choices simple so that it's easier to make use of leftovers. Cream, yoghurt, soured cream and creme fraiche are not that different and can often be used interchangeably. If you're looking for a template to help with meal planning and reducing waste, head over to my Etsy shop.
Shop at your local plastic free / refill store. Fortunately these are becoming more and more common, with over 100 in the UK and some supermarkets are letting customers bring in their own container to pick up package free food.
Save and eat any leftovers. Not only can this drastically reduce costs if you are used to buying your lunch, but it can also save a lot of time and packaging.
Use your freezer and educate yourself on what you can put in there (spoiler: almost everything!). We recently bought a chest freezer for our garage and have been filling it with sliced homemade sourdough bread which we freeze in quarter loaves and put straight into the toaster from frozen. We also make up a big batch of pulled pork and freeze in small batches. It then bulks out our Mexcian meals which are mostly made up of bean dishes and rice. Because we only have a small amount at each meal, one shoulder can easily last us five or more meals (for a family of four).
Start growing your own herbs and vegetables. We started growing lettuces last year and saved hundreds as they lasted us the whole summer and into the autumn. The brilliant thing is that we didn't have to deal with wet wilted lettuce in plastic bags as we would only pick what we would eat for that meal. Parsley and coriander were also a big hit.
Cut down on comfort eating. I've spent a lot of the last five years either pregnant or breastfeeding and a lot of that time "eating for two" and I've carried on that habit even though now I don't need the extra calories. I'll often have a second portion that I don't need which means my food costs are double what they need to be. As I realise I'm eating out of stress and boredom I'm trying to address this by making sure I do things that relax and fulfill me. I use this Four Pillars Tracker to make sure that every day I'm doing something positive for these areas of my life: Fulfillment, Health, Wealth and Relationships.
Use food sharing apps like Olio to pick up unwanted food for free. Olio is now well used and more businesses (like Pret a Manger and some supermarkets) are on board which means that you can regularly pick up enough for at least one meal a day. At the time of writing this post, when I check this app I can see that baguettes, oats, iced coffee, organic kale and vegan pastries have all been posted in the last 12 hours within walking distance of my home.
Too Good To Go is another option which allows you to pick up food that would have otherwise ended up in landfill. Through the app you can buy food at below retail price that would otherwise have been thrown away. Many cafes and restaurants are on board which means you can pick up bargain takeaways. With this app you don't know exactly what you are going to get as the shops prepare "magic bags" full of mystery items. You can be confident though that the contents will be worth about twice as much as you pay for them – although if other people have had a different experience please do comment below.
Find some cheap vegan or vegetarian favourite meals that you can have regularly and instead of takeaways. We love this tarka dal recipe from Chetna Makan which can be supplemented with pakoras when we are feeling fancy (which is still a cheap meal).
Learn how to make your own versions of staple items like bread and yoghurt, saving money and packaging.
Pack your own snacks and lunch when going on a day trip, saving money and packaging. Some of my favourite things to take when going on hiking trips with the kids are shortbread, boiled eggs and hot chocolate.
Get a reusable mug to get a discount on coffee if you do buy it at a cafe.
Use the Refill app and fill it with free tap water when visiting participating businesses. The app will show you where you can go nearby and the shops also display a sticker in their window.
Buy food that is in season and produced locally from your local market.
Check your fridge isn't too warm as food will perish more quickly. Your fridge should be between 3 and 5 degrees.
Reduce other living costs
Find a cheaper green energy supplier. We like Bulb, particularly for the customer service and the simplicity of just having one rate. They also keep on top of your direct debits to make sure you are not building up debt. Lastly, there's no exit fees. If you move to them and use the referral link you will get £50 credit (as would I): www.bulb.me/annef7810
Don't put your heating on so high and wear extra layers instead
Switch to non-disposable versions of kitchen towel, clingfilm, nappies, period items. For more information about zero-waste bathroom items see this post.
Wash your laundry at 30 degrees (if you are currently washing at 40 degrees)
Find affordable eco-friendly alternatives to mainstream cleaning products (bicarbonate of soda, soda crystals, white vinegar etc). Mainstream products contain ingredients that damage ocean life, and are also more expensive. https://www.freshgreenclean.co.uk is a great business to follow for inspiration (not sponsored).
Hack your laundry liquid: buy a super eco-friendly concentrated liquid in bulk or even make your own from conkers (if that's not too bonkers). My friend Yuki has a fantastic blog about this here.
Have a digital declutter and reduce the amount of cloud storage that you need to pay for
Buy items second hand, particularly clothes and kids items. Find a platform you like, such as Vinted for clothes or Gumtree/Facebook Marketplace if you don't want to pay for postage or – even better – visit your local charity shops. World of Books is an online bookstore specialising in secondhand books that stocks more than 5 million titles!
Pick up craft skills that allow you to make presents for friends and family, such as face masks, headbands or scrunchies made from fabric scraps or old clothes
Exercise outdoors or at home rather than travelling to a gym
Buy health or beauty products that are past their Best Before Date at up to a 90% discount with Love Health Hate Waste. They are still safe to use. Some of the things they stocked at the time of writing were CBD beer (70% off) and 58% off Pukka Tea.
Consider buying an electric car which will save you money on car tax and on fuel, particularly if you can charge it at your workplace or another "free" charging point, such as in a supermarket or public car park.
Unplug items from wall sockets before leaving the house for long periods. Each UK household spends about £50-80 a year on leaving power appliances on standby.
Turn off lights when leaving a room.
Install a solar panel to lower your electricity bills. This is a significant upfront investment although the cost of investing in solar has decreased significantly in recent years and there are also schemes allowing you to sell energy back to the National Grid.
Eliminate costs
Using the library for paper and digital books and magazines
Get "ethical freebies". Follow Instagram accounts showcasing deals that allow you to try free eco-friendly alternatives or your favourite low-waste brands to pick up their promotions. Ethical Revolution also lists ethical or organic freebies.
Apply to work from home (or apply for a job that allows you to do that). I save more than £250 pounds a month and up to ten hours of commuting time a week because I now work from home 100%. Although I'm working from home because of the pandemic, I know that I wouldn't go back to commuting now that I can see the difference in our family lives and budget, and will be applying to work from home as soon as the offices reopen.
Walk or cycle instead of taking the car or public transport for short trips. A nice way of doubling up on the benefits of this is to set yourself a steps target and use it as an opportunity to get fit.
Use Olio or other apps to find free non-food items, join (or create) a local "No Buy" group or ask friends or neighbours if you can borrow something rather than buying it. The site
Join a local plant swap group to get plants for your house and garden for free. At the time of writing this post, the Botanic Gardens of Wales was also running a wellbeing and gardening project called Growing Together where you could answer a survey about wellbeing and receive a free packet of wildflowers in the post.
Maintain a birthday or Christmas list of things that you actually want and will last a long time.
Try having "No Spend Days" or longer "spending fasts". These are a great way to understand your spending habits and develop creative strategies to reducing spending.
Make your own compost from food waste
Take reusable bags with you to avoid paying the 5p charge (and creating a need for more single use plastic).
Making extra income
Declutter your home and sell your old items on Facebook Marketplace, Gumtree, Vinted etc
Make reusable from old clothes or fabric and sell on Olio Made or Etsy, such as face masks, beeswax wraps etc. James Dilllehay has written a book with more than 100 ideas for creative side hustles that involve recycling objects
Save your recycling and take it to a return deposit scheme. I am lucky enough to live in Edinburgh where Lidl are trialling a return deposit scheme which means you can get up to £2.50 off your shopping for returning cans and bottles originally bought at Lidl. The Scottish Government are considering a similar scheme nationwide.
Writing impact analyses for Impaakt. They run a free certification scheme that can equip you to earn around 30 euros per article writing short summaries of how major corporations are working towards the Sustainable Development Goals. The work is quite academic. You do need to do quite a bit of research and reference your sources, so suits people with writing experience. As well as being quite well paid, the advantage of this little earner is that the process will probably teach you a lot about the field, which could be valuable in itself if this is an area you do or would like to work in.
Do bicycle delivery in your free time. In the UK you can work flexibly for Deliveroo, picking up shifts as and when you are available. You are covered by free insurance in case of an accident and are paid per delivery. Weekly payment is standard but you can cash out whenever you want for a 50p fee.
Resell vintage clothing or household items.. You can pick up clothing in charity shops and sell it at a mark up on online platforms.
Grow houseplants and sell them. Certain popular houseplants, such as aloe vera, snake plants and jade plants are relatively quick to produce plant babies and can be sold on local selling platforms such as Gumtree.
Start a green cleaning business. More and more people want their houses to be cleaned using non-toxic ingredients, either for the regular clean or for an oven deep clean.
Get a part time job working for a business that promotes sustainable values, such as a zero waste grocery shop. If you are working with people who share your values you are more likely to enjoy the extra work (and it will feel less like work).
Start a blog to share information about eco-friendly living and use a renewable energy powered hosting provider.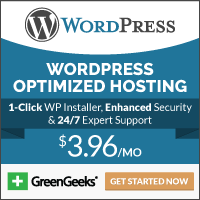 If you are currently living paycheck to paycheck then doing any one of these things will increase your capacity to save, pay off debt or invest.
If you are interested in using some of your "gap" for ethical investing then see my article here for ways to do this.
Platforms such as Freetrade and Trading 212 not charge trading fees so is an accessible way to start investing and offers access to many ESG-screened funds as well as ones investing in green technology. If you use my referral link for Freetrade here you will get a free share on opening an account. They have an ISA option with a flat fee of £3 a month.
If you have a larger amount (over £10,000) to invest or transfer from another ISA then check out my honest review of Interactive Investor. I think it's a great platform which makes sense if you are working with larger amounts and with its flat fee model it becomes more competitive the more you have to invest. If you are still interested they are running a referral (at the time of writing this post) which gives you the first year of the service plan free, worth £120. Let me know in the comments below if you are interested.