Disclosure: This post contains affiliate links. That means that if you click on the link and then decide to buy the product, I will receive a percentage of the sale at no extra cost to you. My blog is about saving money and sustainability, so I only mention products that I personally use and find valuable.
Building up extra income streams is a priority for me at the moment because I would love to have more flexibility with the hours that I work from next year. I've also vowed to focus on side hustles that draw on, or help me develop, my skills and passions. As I've always loved language and languages, this is the area I've been exploring recently.
Here are some of the ideas that I've been working on.
Writing a blog
Well, I obviously already do this, but I've had another concept for a website percolating for the last few months and have finally decided to get started after being inspired by reading $1000 100 Ways (which I also recently reviewed).
It's a languages related website and I'm really excited about writing about a completely different area. I'll keep this blog and that website separate, so I won't mention or promote the exact site here, but I will share what I'm learning about setting up a new website/business along the way.
I'm also hosting this on Green Geeks, which is my top choice as it's powered by renewable energy and has really responsive customer service. This means that somebody is always available via chat to answer questions you have about setting up your blog.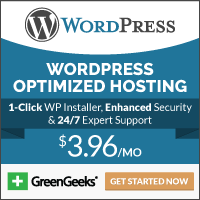 The main ways that you can make money through a blog are through:
Advertising – for example, joining Google AdSense and earning based on the number of visits to the blog and number of people who click the ads. This requires a high number of visitors to reach the minimum threshold of earnings. Under that, you won't be paid
Affiliates – for example having a link to a product or service you recommend and earning a small commission if a reader clicks the link and buys it
Products – for example selling a digital product you have created on the blog
Services – for example, if you offered coaching that you promoted on the blog
If you're interested in starting a blog from scratch, The Humble Penny has a great tutorial that breaks down the steps. I also like Allison Lindstrom's channel on YouTube as she gets you thinking from the start of the blog as a business.
Teaching English As A Foreign Language
I taught English abroad about 20 years ago but I never qualified as a TEFL teacher and also haven't taught for money since. As I used to really enjoy it, it occurred to me that it could be a great income source for me if I did decide to move on from my 9-5, especially as I could choose my hours around my children's school/nursery.
I'm currently taking an online TEFL qualification with The TEFL Academy.  My plan is to register on teaching platforms like iTalki (affiliate link – get a free lesson) and to try to pick up one or two clients just to see how I find it.  You can actually register to teach on iTalki without qualifications as a "Community Tutor" but I'd like to get the TEFL certificate for the learning experience and to open more doors afterwards.
I'm also interested in creating some language learning resources as another possible side hustle so this is a great way to immerse myself in the world of language learning.  
The online course I'm doing is very straightforward if you have experience learning or teaching a language. If grammar concepts were new to you it would be more challenging, but they offer lots of suggestions for additional reading or videos to watch.
Each unit has exercises to check you have understood and then a test to pass to the next unit. There are also two assignments which are checked by real people. You have 6 months to work through the course and I'm almost halfway through after about a month.
The format could be dry but I find the content is pitched at just the right level. For example, it's clear when you just need to know a little bit about a certain grammar concept or when something is more fundamental. There is also a lot of focus on how to make lessons effective and engaging.
Transcribing with TranscribeMe
If you're a good typer, listener and confident with grammar and spelling, TranscribeMe could potentially be a nice little flexible earner, but it comes with a big warning. I found it very difficult to pass the entrance test, to the extent that I've given up!
To sign up you need to study their style guide and take four tests. The first test is checking your understanding of the style guide and is quite straightforward. The next three are transcriptions of audio files, each about 4 minutes long. It takes about 40 minutes to transcribe each 4-minute section as you need to constantly stop and correct the transcription and sometimes look up unfamiliar words.
I passed the first test on the rules quite easily and the first audio file but failed the other ones. I did retry a couple of times but ended up giving up because I don't think the pay would be worth my time, knowing how time consuming it would be for me to deliver the output they require. Although there are ways to increase your hourly rate, it's still fairly limited and obviously not a scalable side hustle as you are still exchanging time for money, so I'm not pursuing this one for now.
If you fail a certain number of times you need to wait another month to try again.
I'm including this as I do think it's a good option, if you can pass the entrance test and enjoy the process of transcribing. From the audio files in the test it does seem like interesting content. Do not underestimate the work required to pass the initial test though…
I'd love to hear from anybody who has been successful in registering. Did you find it difficult to pass too, or is it just me?
Other ideas
I'd definitely recommend checking out $1000 100 ways for other language-based side hustle ideas, including lots of variations of freelance writing/copywriting.
Proofreading and audiobook narration are other ideas that I've been looking into, but I will post about them if/when I have more hands-on experience.
To the other "language lovers" out there – how do you make use of your skills and interests to make money? What comments or questions do you have about the three hustle ideas in this post?